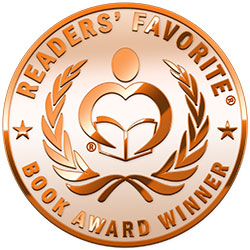 Reviewed by Tiffany Ferrell for Readers' Favorite
The Locket by Brittany Bessonett relates that nine years earlier Katie experienced a horrible sexual assault that changed her life. Constantly living in fear and dealing with the PTSD that followed, she kept away from the place where the attack occurred in the hope of living a relatively normal life. For this reason, she never stayed in one place for long, until she found herself in Victoria, Texas, finding a job that she enjoyed and a friendship she deemed worth keeping. Even her best friend's stepbrother is looking unthreatening, which is extreme growth on her part. Everything feels as if it's falling into place until a stranger comes to her work, looking for her. Once again she's on high alert and she is terrified that the man who destroyed her life was back to finish her off. Suddenly everyone she has come to know is being thrown into question, especially when the locket that was stolen during her attack turns up in an unexpected place. Will Katie ever get the closure that she needs, or will she be plagued to run from town to town having no one she can truly trust?

I found The Locket a very powerful read that puts you in the shoes of a sexual assault victim. As someone who has never personally had this happen, I found it realistic and you could understand where Katie was coming from and why she was the way that she was. Katie is a very relatable character because even if you have never suffered an assault, Post-Traumatic Stress Disorder can occur as a result of many different experiences or events in a person's life. I understood why it was hard for her to trust and make friends, as well as the need to keep moving. How it feels to have life finally seem to be going your way only to be shattered by something that triggers your memories takes you three steps back. I think Brittany Bessonett has done an amazing job bringing this subject to the fore and creating a character that many people can relate to in one way or another. I can't wait to read more of Bessonett's work.