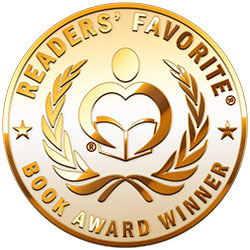 Reviewed by Eduardo Aduna for Readers' Favorite
"The Long and Whining Road" by Simeon Courtie is one of the best books I've read in recent years. The story of how a family of five threw caution to the wind and launched into a trip around the world, busking Beatles beats for UNICEF while exploring the culture and meeting the people of the countries they travel to had me laughing out loud at almost every page. Simeon, his wife Jill, and their daughters Edie, Bethan and Ella share their experiences as they come face to face with different cultures, peoples and situations while traveling on their reliable (most of the time) VW "Penny."

Dry English humor and puns aplenty await the reader lucky enough to come across this book. Beatles references dot each chapter, interspersed with fun facts that will make anyone bit by the travel bug smile in amusement. The book takes readers to the back alleys of India, to the marvels of Europe and to the dangers of Syria. It takes them to shark-infested waters, unreliable garages and warm, welcoming strangers' homes. It is a rare book that makes readers want to revel in every little detail of each and every page. Simon Courtie is a great narrator, employing numerous tiny devices to make the reader actually feel like they are part of the Beatnik Beatles. The generosity of the people the Courtie's encountered during their adventure is inspiring. Weird housemates and corrupt officials are turned into funny experiences. No author can ask for a better material to craft a book from and perhaps no other author can take such experiences and make it as interesting and as inspiring to read. The book is a mosaic of many things, both beautiful and ugly, but I what I took away from reading it is that it doesn't matter where you are, or what's happening around you; what matters is that you're with friends and family.