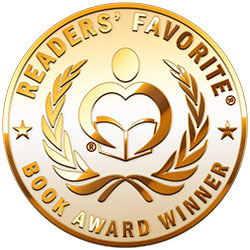 Reviewed by K.C. Finn for Readers' Favorite
The Lords of the Wind is a work of fiction in the historical and action sub-genres and was penned by author C. J. Adrien. The first novel in The Saga of Hasting the Avenger, this is a work for adult readers due to the inclusion of violence, scenes of a sexual nature, and the use of explicit language. Set during the exciting and bloodthirsty age of the Vikings, our central protagonist is Hasting, and we see him during his first experiences which truly shape him for the avenger he will go on to become. Orphaned, sold as a slave, and then adopted into Viking life, the story recounts Hasting's first great difficulties, his early love affairs, and the path that would lead him to become a famed warlord throughout all of history.

It is clear that author C. J. Adrien is both a historian and a writer, for the prose is filled to the brim with interesting and accurate details about the Viking period that are sure to have fellow history fans deeply fascinated. There is, however, an intelligent balance between historical research and the furthering of the narrative, and the pace of the novel holds up well and moves along without too many breaks for exposition. One of the things which most captivated me was the unique sense of dialogue, which reads well for a modern audience but still manages to keep a sense of the true atmosphere of the Viking times. There is never a jarring moment that would take you away from the period, which leads to a fully immersive reading experience that truly captivates an audience. Overall, I would highly recommend The Lords of the Wind to historical fiction fans everywhere.