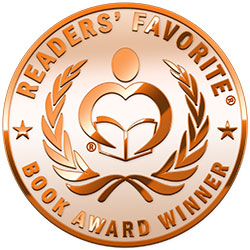 Reviewed by Mamta Madhavan for Readers' Favorite
The Magic of Friendship Snow by Andi Cann is about friendship – one of the best things in life! Jojo was a lonely child. She had no friends and every time she looked around she felt sad. Mama Duck had her ducklings, White Kitty had dragonflies, and when she looked out of the window she saw the birds on the trees snuggling with each other. She wanted a friend but did not know how to get one. Jojo decided to try and, at first, she went to the kite but the kite smiled and flew away. Then she went to White Kitty and White Kitty looked at her and ran away. She went to the tree, mountain, moon, and many others but none of them accepted her friendship. Finally one day she met Puddles and they became good friends. Will Jojo be confident now to make new friends once Puddles leaves?

This is a beautiful story of overcoming self-limiting beliefs, believing in yourself, and the magic of friendship snow, and it is heartwarming to see how Jojo tries to make friends. The watercolor sketches are wonderful and they make the story and the emotions attached to it tangible to young readers. It is a good book for children who are shy and have difficulty making friends. It is a lovely story for bedtime storytelling and read aloud sessions in classrooms and school libraries because it teaches children the value of friendship in an adorable and easy way. The Christmas season backdrop and the snow together make the story whimsical and dreamy.