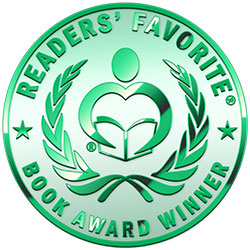 Reviewed by Mamta Madhavan for Readers' Favorite
Mankind can only be saved through Jesus Christ. The Magnitude Of The Cross: Understanding The New Birth by Darrell Conner is a profound and thought provoking book that speaks about God's plan for salvation and mankind's condition after the Fall. All humans enter the world now separated from God and the author speaks about the need to remedy that condition. More than just removing sin from our lives, we should concentrate on becoming one with God. The New Birth is just not about awakening or turning over a new leaf; it is more than that and the author explains and helps us understand the Magnitude of the Cross and the benefits and importance of having a New Covenant Relationship with God. As the book progresses, we understand God's will and Redemptive Plan for our lives, and the author removes many common misconceptions regarding God, salvation, and scriptures.

The author follows the scriptures closely and he uses many verses from the Bible to explain the points he discusses. The discussion is detailed, and the contents are well researched and will come in handy to many of us who are seeking God and want to know more about salvation, sacrifice, atonement, and many other facts related God and His plan of salvation for us. The explanations are well written and that makes it easy for any reader to understand this book. I found the book insightful and the topic will help us reflect on many factors; human faith, God's will for us, the possibility of salvation, and more. The author magnifies Christ and his work on the cross and will help us understand how Christ has accomplished the promises of God to mankind. Everything vital in regards to our relationship with God has also been discussed in this book.