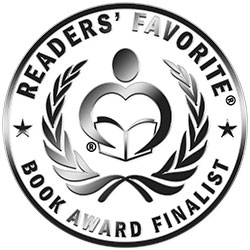 Reviewed by Natasha Jackson for Readers' Favorite
In The Marriage Bargain, we have Camille Chandler trying to get the scoop on why French millionaire Julian de Laurent is in need of an actress. Julian needs a temporary wife for the same reason all wealthy Frenchmen do; to get his father off his back. So instead of getting the scoop, Camille chooses the $5 million when she loses her job for refusing his offer. Sandra Edwards' tale of a marriage of convenience is a light read, but it really is fun and uncomplicated. Camille and Julian are pretty great together, despite the differences in their lives and upbringing. He likes that she's a simple girl with no airs and she likes that Julian is gorgeous, cultured and charming. Together they are an unlikely duo that shouldn't work, but somehow they do.

I loved that Sandra Edwards decided to put the man in the position of an unwanted marriage; it's something you rarely see outside of Regency romances. But having a big strong man like Julian running scared from a pre-engagement announcement is priceless! They both have trust issues, albeit for different reasons, so as they get to know one another you can see the sparks and the connection between Camille and Julian begin to grow. The Marriage Bargain provided a really good time because it had everything from a Vegas wedding, a scheming ex, and a bitter boss with an axe against the super wealthy, France and a big ol' misunderstanding. By the end of the book I was smiling like a fool because this story was just so…fun.