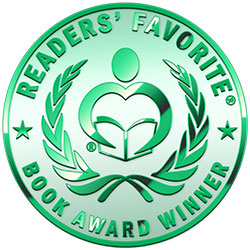 Reviewed by Mamta Madhavan for Readers' Favorite
The Motto Effect: Transforming Hashimoto's with 10 Powerful Health and Lifestyle Mottos by Meena Chan is an engaging book that will guide readers through the mind, body, and soul, and gives a lot of information in a simple and easy to understand manner. The author shares her journey which began with her being diagnosed with Hashimoto's thyroiditis, an autoimmune disorder, after childbirth. The Motto Effect gives hope and belief to readers that recovery is possible from autoimmune disorders. It is all about choosing a mindset and perception that will help develop a personal life-transforming motto; to overcome, to become, and recover from the autoimmune illness similar to the caterpillar. The Motto Effect will help one make conscious right choices and the book explores how to not only reverse but also to protect the immune system and prevent any further illness.

The Motto effect is more of a holistic step-by-step healing approach that helps in health, vibrancy, and vitality. Meena Chan speaks about the eating habits in the West, and her tips, tools, and exercises to reverse the disease are helpful to readers who are suffering from autoimmune disorders. Her writing is simple and neat and she tackles the subject methodically and extensively. The Motto Effect is an eye-opener for all those who are concerned about staying healthy and their wellbeing. The ten powerful health and lifestyle mottos are inspiring and are just not for those who are suffering from auto-immune disorders but also for other readers who want to look at health in a holistic way.