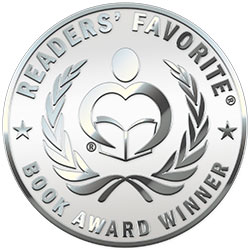 Reviewed by Jennifer Ibiam for Readers' Favorite
The Doa Fora people of the Cloud forest and the villagers of Last Hope got along until they didn't. While the villagers encroached on the forest, the Doa Fora warriors fought back with poisoned arrows. But who could explain the monstrous Illwen? When the villagers captured a Doa Fora named Fen, twelve-year-old Ash, who had a gift for naming things, rescued him from death. She gained a friend in Fen but became a traitor among her people. Ash, Fen, and her tamed Illwen puppy journeyed into the Cloud forest to save her village from the constant war. She went through caves, waters, and spirits into places unknown to discover a long-hidden secret that could take her life. Can Ash save Last Hope and survive? Find out in The Namer of Spirits by Todd Mitchell.

The Namer of Spirits by Todd Mitchell is a fable appropriate and highly recommended for children between nine and fourteen years old. This moving yet wholesome story revolved around deforestation, magic, kindness, selflessness, and environmental consciousness. Todd used a relatable story and excellent character development to portray our roles as change agents, regardless of our sizes and status. Also, ruining nature harms us because we have a symbiotic relationship. Hence, we should educate people more about the impact of deforestation on the climate. The Namer of Spirits puts motives, actions, morality, and logic into perspective. Was there anything like good and evil captivity, considering Ash's and Lord Ocra's respective Illwen? Was it okay to ignore the greater good in favor of doing something right, like setting Fen free to the villagers' potential detriment? This situation is where balance becomes a crucial lesson for children. I loved the simple language and writing style. Great job, Todd.