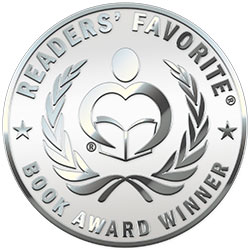 Reviewed by Barbara Harper for Readers' Favorite
The Near-Death Experience of Justin Parks by R.A. Williams is a story about a young man in his early twenties, who suffers the tragic and senseless loss of his fiancée, Kayla, on New Year's Eve, one week before their wedding day. Justin then decides to take matters into his own hands by becoming a police officer with the intention of ridding society of criminals and preventing future harm. This decision also backfires as Justin ends up shooting an innocent man. He then blames God for the tragic events and misfortunes that seem to plague his life, and for three years he aimlessly drifts along feeling worthless, his mind clouded in darkness. Fortunately, Justin has the unconditional love and support of his mother, an uncle who offers him a job at his apartment complex, and his best and only friend Lance. One cold winter's day, a sullen and unfriendly Justin knocks on a tenant's door to demand payment of outstanding rent. This culminates in an act of violence, and Justin lands up submerged in icy water, with a head injury. When he awakens almost a week later with his memory fuzzy, he is informed that he has a head injury and had been submerged in icy water for fifteen minutes without oxygen before being resuscitated. Later while resting in his hospital bed, Justin sees a bright light. Frightened, he dismisses the experience, believing it to be a result of his head injury. Then a chain of events occurs that leads Justin to new places and new faces. Has his near-death experience been a random event, and is his life the sum total of numerous coincidences? Or could this be Jesus's way of showing Justin that God works in mysterious ways his wonders to perform?

The Near-Death Experience of Justin Parks by R.A. Williams is an inspirational story. Justin thinks that his life is worthless as a loving God would have prevented all the pain and suffering that he has endured. I think that the author makes Justin relatable as I too have felt the heavy burden of misfortune and longed for God to reveal his presence, to light the way, and show me the path that I should follow. Justin is searching for answers and trying to find solutions instead of trusting and having faith in God. So, God uses drastic measures to grab Justin's attention. One of those measures is allowing Justin to be hit on the head and have a near-death experience. When he wakes up, God continues to reveal Himself in what appears to be random events and situations. In the story, there is a recurring theme of three. The three years Justin suffers from depression, three individuals offer Justin unconditional love and support, and in the Christian doctrine of the Trinity, God is defined as being three distinct persons in one Godhead, namely God the Father, God the Son (Jesus Christ) and God the Holy Spirit. After three years of walking in darkness, Justin has a near-death experience that illuminates his life. Readers who enjoy Christian fiction will enjoy reading this insightful and thought-provoking book.