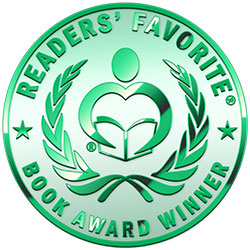 Reviewed by Romuald Dzemo for Readers' Favorite
The Paper Shepherd is the first book in the Grace Everlasting series by Olivia Landis - a powerful meld of Christian romance and coming of age with a great exploration of the emotional and personal development of the characters. Max and Tiar meet in very unusual circumstances. In fact, Max rescues her from bullies who circle her and treat her like a terrorist. Tiar is an orphan who knows very little about her past. They've told her lies about her past, starting with her great-grand father who lied about who he was. While she struggles to make sense of why they abandoned her the way they did, Max has to become not just a friend, but her hero. And he is about to make a decision that will change both their lives.

We encounter characters that are young and broken. Tiar immediately draws the sympathy of the reader. The setting comes out vividly through the narrative, from apt and vivid descriptions of places like Hectortown to elements of the weather like the wind and the darkening skies. The author makes it easy for readers to imagine the setting and feel as though they know the places and the alleys the characters walk. The psychological aspect of the conflict just blew my mind. Olivia Landis writes about relevant themes — family, friendship, love, and religion — and she does so in a way that is intimate and that allows readers to think about the themes without losing any of the entertainment the narrative offers.

The writing is impeccably good, with dialogues written so they sound natural, and the plot structure is well thought out. The Paper Shepherd feels real and the characters are appealing. I enjoyed the journey the two key characters make and readers will appreciate the psychological implications of dysfunctional families. This book showcases the author's great gift for character, a fast-paced, gripping plot, and awesome thematic development.