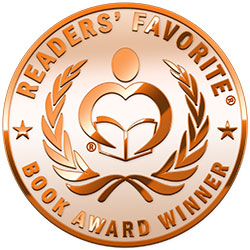 Reviewed by C.J. Anaya for Readers' Favorite
The Prodigal Son by Anna Belfrage is an intense and highly satisfying addition to The Graham Saga, and one that I was able to follow easily despite the fact that it had been some time since I'd read the previous installments. Belfrage does a commendable job of capturing the religious and political strife felt among the Scots due to persecution of the Presbyterian Sects and any members of that particular faith who continued to aid the ministers or failed to denounce their beliefs. She takes this historical turmoil and infuses it into Matthew and Alex's story in a way that had me crying, laughing, and essentially thanking my lucky stars that I hadn't been born in that era of history. Yet at the same time I couldn't help but feel incredibly proud of Matthew's fierce determination to hold to his beliefs while protecting his family and children in the process.

The author presented a truly compelling conflict for Matthew in the form of his loyalty to his faith and his loyalty to his family. His continued persistence in helping outlawed men of his church such as Sandy Peden caused quite a bit of persecution to fall upon him and his loved ones while taking a toll on his marriage. This conflict brought out the very best and the very worst in both him and Alex, and as a result I got to know them even better than I had before, causing me to marvel once again at the complex and truly amazing characters Belfrage has created. His counterpart, Alex, is also no stranger to conflict, but the issue for her is her loyalty to her family while attempting to support her husband in a faith she doesn't share and, based on her upbringing, can't quite come to terms with. The choice between faith and family is easy for her, but her love for her husband adds to the conflict.

The obstacles and problems pummel them one right after the other, and I'm reminded of an old lesson my creative writing instructor used to teach: "Beat up your characters, make them work for what they want, make it so dire, so desperate, and so dangerous that your audience holds its breath throughout the entire story, praying for the end result to be one resounding triumph." I can safely say that Anna Belfrage managed to do just that. I highly recommend this book and this entire series to all fans of historical sagas. It will make you value and appreciate the sacrifices and struggles so many of our ancestors experienced in pursuit of a land where freedom of religion might be realized.