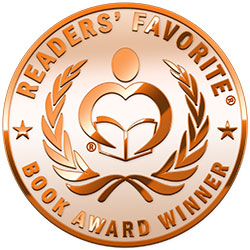 Reviewed by Lisa McCombs for Readers' Favorite
In this collection of thirteen short stories, even the un-spookable reader will experience goosebumps. The Pumpkin Pastry Princess is my favorite. A story of fitting revenge that refuses to leave the reader's mind, well into the dark hours of the night. Mary loves Halloween and the town loves Mary's incredible pumpkin confections that she bakes every single day in October. Living in a quaint stone cottage that the neighborhood children refer to as a gingerbread house, Mary's home is the favorite stop of all the yearly trick-or-treaters. Normally Mary has no problems with the crowd that comes to her door ... until a late-night visitor shows up at the stroke of midnight. Hudson is a brooding young man filled with anger and greed. When he makes his last appearance years into the future, Mary has a permanent reply to his standard "see ya next year."

The Pumpkin Room by Mark Milbrath is the perfect Halloween collection of spooky tales right from the dark corners of the author's mind. All the stories revolve around the Halloween tradition of the Jack-o-Lantern and pumpkin accessories of the holiday. Based on Halloween pranks and ghostly events, The Pumpkin Room is geared toward middle school readers but will thrill any age. Mark Milbrath's use of imagery is spot on. You will find yourself reliving favorite childhood memories of trick or treating while nodding your head at the realistic pictures the author conjures up. The addition of a plot summary at the beginning of each tale is a unique storytelling technique.