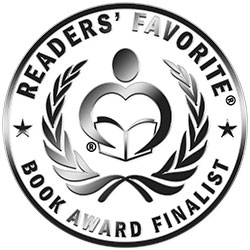 Reviewed by Rabia Tanveer for Readers' Favorite
The Woeful Wager is the first book in The Race to the Blackened Nevers series by Douglas Bain. What do you think would happen when the worlds of gods, mortals, and fantastic creatures intertwine? Chaos! Everyone wants something, everyone needs something and there isn't much time. It is a race against time and the competition isn't fair. In the midst of this, Phae and Chim are trying to stop a terrible beast from waking up and destroying everything they have ever known. But do they have what it takes to fight the odds and come out of it victorious? With so much going on in their world, will they get the chance?

The Woeful Wager is an intricate, action-packed story with a plethora of characters and each of them has their own storyline. The list of characters at the beginning of the story was a great help because otherwise I would have been lost. The author opened the story with a bang and never let the pace go down after that. Every chapter was a new high, a character introduced something new and made sure the reader's attention was on the book and nowhere else. I am amazed and in awe of the fact that this is Douglas Bain's debut novel. The story is filled with dark themes and the atmosphere reflects that. The author gives each character a solid background and added excellent subplots. However, he didn't let any of these detract the attention of the reader from the actual plot. The chemistry between Chim and Phae is exceptional. They understand each other, they motivate each other and, most importantly, they have each other's backs. They are undoubtedly my favorite characters out of all introduced in the story. This is a great start to a series. Plus, the cover of the novel is stunning. There isn't any aspect of the story that I don't like.