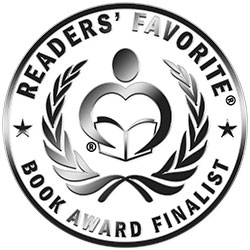 Reviewed by Deborah Lloyd for Readers' Favorite
When a person faces devastating life challenges, there is a choice about how to respond to adversity. Both authors of this book lived through a major difficulty (which each shares) and learned how to transform these frightening events into enriching life lessons. Dr. Allen Lycka and Harriet Tinka have written an inspirational, nonfictional work titled The Secrets to Living a Fantastic Life: Two Survivors Reveal the 13 Golden Pearls They've Discovered. Each chapter describing a pearl begins with a story illustrating the main lesson. Numerous insightful quotations are sprinkled throughout the chapters. Written as a conversation between the two writers, the book will cause the reader to ponder deeply – and to smile often. It is a thought-provoking and entertaining read.

One of the most fascinating aspects of this book is the in-depth sharing by each writer. There is an authentic honesty that reveals down-to-earth, relatable people. The pearls range from topic areas such as forgiveness and tenacity, balanced with laughter and enthusiasm. The timeliness of the book is also remarkable, as the current pandemic and its associated fears are also addressed. Again, this topic highlights the theme of how one responds to a negative situation is what is important. The Secrets to Living a Fantastic Life, penned by Dr. Allen Lycka and Harriet Tinka, is a treasure chest full of eloquent and intriguing thoughts. This book would be perfect for anyone who struggles with life's challenges, this year or any time. Best of all, more books by these two authors are planned!