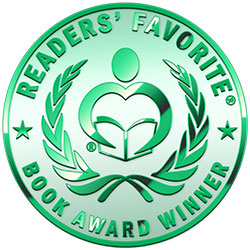 Reviewed by Jack Magnus for Readers' Favorite
The Seven Steps to Closure is a chick-lit contemporary novel written by Donna Joy Usher. Tara's still getting over her breakup with her ex, Jake, and she's just survived hitting the big 30. Her mom keeps bringing her psychologically damaged pets from the animal shelter, and her friends are determined to help Tara get over Jake and back into a relationship. One of them has a back issue of Cosmo with an article designed to do just that called Closure in Seven Easy Steps. Tara, dreading the upcoming marriage of Jake and her cousin, agrees to accept the challenge. The first few steps are easy: her friend Elaine's brother is a gifted hairdresser and gives Tara a whole new look, and a shopping expedition for a new wardrobe is a piece of cake. Lower down on that list are the harder steps.

Donna Joy Usher's contemporary humorous novel, The Seven Steps to Closure, is a fast-paced and very entertaining novel. I knew I was in for a different type of chick-lit story from the opening pages where Tara has an argument with Cocky, her pet bird with a filthy vocabulary. Tara and her friends are fresh and funny, and their adventures are inspired. Usher peoples The Seven Steps to Closure with original and, for the most part, sympathetic characters in whom the reader is quickly emotionally invested. I especially enjoyed vicariously sightseeing in India as Matt and Tara take in the sights and do an awful lot of shopping. The Seven Steps to Closure is a lot of fun, even for readers who wouldn't ordinarily read something in the chick-lit category, and it's highly recommended.