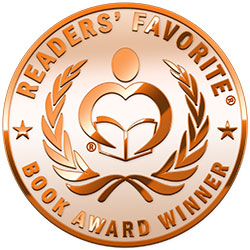 Reviewed by K.C. Finn for Readers' Favorite
The Shut Door: Losing Me, Finding Him is a work of non-fiction in the memoir, autobiographical and introspective writing sub-genres, and was penned by author MeShayle Lester. The work is intended for the general reading audience and discusses the emotional trauma and how one's identity can be shaken by paternity news within the family. As the author recounts the incredible revelations following her discovery that her father of 37 years was not her biological father, so begins a journey of self-exploration and the search for answers. From questions of God and Christianity to the true nature of soul-searching, this is the story of a woman finding strength against the doors which have been closed to her in life.

Author MeShayle Lester has crafted a heartfelt and harrowing work of non-fiction, but one with plenty of renewed hope, strength, and faith to offer readers who persevere with it. I found the work to be well organized in its storytelling and recollection of some quite incredible circumstances. In terms of the presentation of the author, I found that the use of close narration created a deeper emotional resonance, and I felt that there was a raw, honest quality to the prose which makes it highly readable and emphasizes the true grief of the process all the more. This is sure to teach important lessons for others finding themselves in this position and seeking help from those above and around them. Overall, I would highly recommend The Shut Door: Losing Me, Finding Him to fans of deeply emotive writing styles, fascinating real-life family stories, and for anyone experiencing similar feelings everywhere.