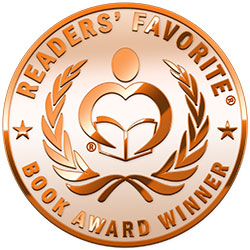 Reviewed by Jamie Michele for Readers' Favorite
The Sins of a Farmgirl by C.T. Cait is set in small-town Cloverdale, Illinois, where Natalie Wilson faces a formidable challenge as the caretaker of her family farm following the untimely deaths of her parents. Motivated by her desire to support her brothers' aspirations, Natalie employs Jason Walker as a farmhand for assistance. Their undeniable chemistry results in massive desire but Natalie has always been 'family first' as a maternal figure to her brothers and their discontent at the pairing is felt deeply. Natalie yearns for companionship and finds it wearing a badge. Throughout it all there is a third man lurking in the background in the form of an ex that is never far off, and the problems that arise in the running of the farm escalate as the story hits fever pitch.

My mother used to joke that "it's only a sin if your dad finds out" which, ok, isn't exactly true but with her in the back of my mind, I reached for The Sins of a Farmgirl by C.T. Cait a little more rapidly than I may have otherwise. Thank goodness I did! The premise is heavy and what transpires as the story progresses is downright scary, and even though Natalie can be incredibly frustrating in the way she flutters through anything with the potential for a meaningful love life, the heart wants what the heart wants. It just does not always know what that is straightaway. Natalie is young but she has basically lived two or three lifetimes and as the mother to a young woman near the same age, I could understand how her being forced into circumstances of adulthood while still a teen herself would mean the organic emotional growth she would have is stunted. She and the men who chase her are fully developed, lifelike characters, and as a novel, this young adult rural romance is also perfect for those of us "of a certain age". Very highly recommended.