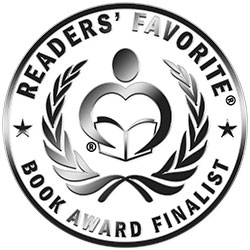 Reviewed by Rabia Tanveer for Readers' Favorite
The Soldier's Seed: Southern Skyes Book 1 by Sharyn Bradford Lunn is a story set deep in the rich, dynamic and very diverse history of Australia. Book 1 in the series follows Nicholas Thomas, who is a soldier in the New South Wales Corps. Nicholas is tired of his life and he does not really care for Sydney Town. Wanting a change, he takes it upon himself to start a new settlement where he wishes to find himself and create a path that he could follow and build his life on. However, it is not easy, especially when he has to face troubles that come with establishing your own settlement.

His real tests begin when he falls in love with a woman that he has no business falling in love with. She is a convict, he is a soldier, and there is no place in this land where he can live a happy life with her. Devastated and conflicted, he sets out on a path that leads him to tragedy. However, luck is on his side when he meets a beautiful woman who might be just what he needs. But will he give it a chance? Will he allow himself to love once again?

Set in the 1800s, the novel takes the reader to a time and a place that we are not familiar with, yet at the same time, Sharyn Bradford Lunn writes the novel in such a way that you feel like you are reading about your home. The characters are very well-developed, primarily because she did her research really well. She went deep into the history of this rich country and pulled off writing a novel that is thrilling, interesting, entertaining and simply marvelous. Brilliantly well-constructed!