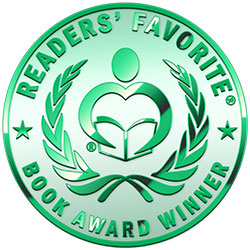 Reviewed by Kimberlee J Benart for Readers' Favorite
The Spark of Resistance: Women Spies in WWII by Kit Sergeant is a work of fiction based on historical events and personages. It follows the clandestine operations of three women. Mathilde, a Frenchwoman, helps to create a network within the French Resistance to provide intelligence to the British. Odette, the French wife of an Englishman and a mother, is recruited by the British as a courier. Didi, an Englishwoman raised in France, is trained as a wireless operator. As the Germans compromise several Resistance networks, the lives of these women and their colleagues hang in the balance. Will they remain loyal at any cost, or will they succumb to torture or enticement? An epilogue provides the historical facts surrounding these three women and other characters in the story. A glossary is also included.

In The Spark of Resistance, Kit Sergeant gives us a dramatic, suspenseful, and well-researched tale about three women who initially share one simple purpose: to help defeat the Nazis. As the plot unfolds, love, dedication, patriotism, and courage will face deception, dishonor, cowardice, and treason. The descriptively written, smoothly paced, and utterly engaging narrative flows between the women's stories in alternating chapters, interlacing their personal lives and emotions with the dangerous operations they conduct or support. All too often, German efforts to locate Allied and French operatives to brutally torture, kill, or use them as well as confiscate their codes, equipment, and financial resources prove successful. Whether you're interested in WWII or the roles that women played in it, this is a thrilling and eye-opening read.