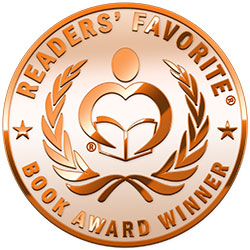 Reviewed by Kayleigh Perumal for Readers' Favorite
In The Underground Book Readers: The Secret Society by Terry Overton, the year is roughly 2031, and a military organization called the World Force has taken over the United States of America. Deep in the countryside of what used to be Virginia, a group of parentless teenagers bands together to survive their hostile environment; books, schools, and churches have been banned, burned, or abolished. Kahn, Jairus, Asher, and Casey have been meeting secretly in a camouflaged cavern for several years. There, among the stalagmites and stalactites, they eat, hold church services and, most importantly, read the books they managed to locate. One day, a girl follows Kahn back to the cavern after he collects his food rations. Having determined she is harmless, he allows her to see their clandestine collection of books. Will the others accept Leena into their society, and will Kahn, Jairus, and Asher manage to evade the World Force work camp?

Through the day-to-day lives of the five main characters, Terry Overton has managed to create a dystopian universe that is vivid and rich in detail; readers are plunged into the teenagers' reality of the new world order. Overton conforms to the convention by introducing a totalitarian society divided and burdened by inequality. A unique feature of The Underground Book Readers is that it is told from the youngsters' perspectives, who are likely to lead the rebellion. Readers who enjoy mystery, adventure, and perseverance in the face of challenging odds will enjoy this tale.