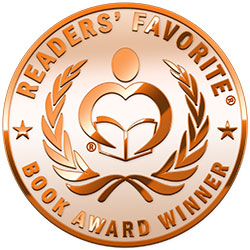 Reviewed by Timea Tokes for Readers' Favorite
The Wake Up by author Angela Panayotopulos is a roller-coaster ride from the first page to the last, a book that I read in one sitting. One minute I rooted for our resident main character to succeed, while the next minute I wondered whether the bad guys were truly bad. The protagonist, Lexi, is struggling with a gift she inherited from her grandfather. A gift she considers a curse. She sees people's true reflections (horns, tail, and all). Practically, the devil inside all of us. She tries to ignore it, but that's when bad things start to happen.

When the story begins, Lexi is a child, and we experience the story from many perspectives, including her own and her villains, too, while she grows into a versatile young woman. Her road is more than bumpy, and although her skills and the author's knowledge about glass blowing is remarkable, to me, the amount of innocence and fake innocence that's woven into the pages made it truly amazing. I loved the contrast between good and evil, while the author managed to blur those lines more often than not.

Angela Panayotopulos has a brilliant sense of humor and an easy to follow, entertaining writing style. I also loved the insecurities, the way the story developed, and, as Lexi grew up, a bigger threat unfolded, keeping me on my toes. The Wake Up is perfect for those looking for a nail-biting read, where every chapter changes your perspective on what truly happened. I was already a fan of the supernatural, but the unique way the author depicted Lexi's world took my breath away. I can recommend it for fans of paranormal, coming of age, and visionary fiction.