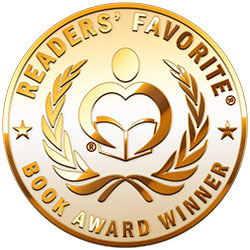 Reviewed by Heather Osborne for Readers' Favorite
The Way of the Fairy Godmother by Jennifer Morse MS PhD is a self-help book aimed at aiding people in reaching the path of enduring happiness. She does this through relating challenges to the story of Cinderella and her Fairy Godmother. Instead of focusing on Cinderella, as most authors would, Morse chooses to look at the Fairy Godmother, and her never-ending supply of optimism. Each chapter begins and ends with certain key things the reader must do to find their happiness. For example, Morse is very passionate about the reader finding their Deepest Desires. She urges us to focus on harmonizing our lives to look past the things we have maybe settled on to find the things we really want. Morse goes on to encourage the reader to follow a Proclamation, much as the prince issued in the story of Cinderella. What does the reader want most in their lives, and what are the key steps to achieving this goal? The book continues to delineate Nine Keys to Happiness, all the while relating them back to the life of the Fairy Godmother.

I found Morse's usage of the Fairy Godmother to be unique, and not something I have seen done before in self-help books. While the approach is different, she took something familiar and relatable (the fairy tale itself) to the reader, and this is a positive aspect of this book. I felt at times the book was repetitive, but I surmised this is a common thread to all self-help books: constant reminders of the goals the reader should strive to achieve. Overall, I can see how The Way of the Fairy Godmother by Jennifer Morse MS PhD would help a person who might have lost sight of their optimism and life goals, and give them the means to rediscover what truly makes them happy.