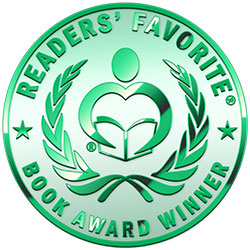 Reviewed by Ruffina Oserio for Readers' Favorite
What happens when two people from two different timelines meet and fall in love? The Whirlpools of Time by Anna Belfrage offers a surprising answer to this question and transports readers on a romantic ride to strong moments in history. Duncan Melville's life in 1715 is successful but lonely. When he finds himself unwittingly transported to 2016, he is stunned as he struggles to make sense of this new world. But everything changes when he meets Erin Barnes and risks his life to save hers. The attraction between them is mutual, even if Erin has no plans of getting into anything deeper than friendship with the strangely dressed man. When they are thrust back to 1715, they find themselves enmeshed in an adventure to find Duncan's uncle, crossing an unforgiving Scottish landscape in a world on the brink of war. Can they locate Duncan's uncle and can Erin find the portal back to the future?

Anna Belfrage's story is captivating and is one of the most original stories I have read that combines elements of time travel, romance, adventure, and history to build an exciting world for readers to navigate. She writes in beautiful, mostly descriptive prose that captures strong moments in the plot, the emotions of the characters, and the elements of the setting with forensic accuracy. The contrast between the worlds of Erin and Duncan is intelligently written; one is a historical setting and the other features a modern world ruled by technology and the media. The story is accomplished and affecting, tightly plotted, and the writing flows gracefully. The Whirlpools of Time is character-driven and the author's careful and detailed execution of the setting adds a deeper layer of richness to an already superbly entertaining romance. It features strong plot points and a robust conflict; it is an utterly satisfying read with an unexpected denouement.