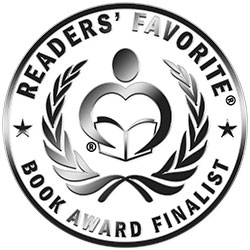 Reviewed by Maria Beltran for Readers' Favorite
"The Year of the Horsetails" was first published in 1967. It is a brilliant historical novel that is most probably set in the vast Eurasian steppe, during the early Dark Ages, or late Middle Ages. The novel unfolds as Bardiya, a Saka tribesman, escapes from the feared Tugar army. He encounters some members of the Drevich tribe, in the rugged steppe landscape, and ends up living with them. Subsequently, he falls in love with Marissa, a beautiful tribeswoman. Under the threat of invasion from the dreaded Tugars, Bardiya trains the pastoral Drevich tribe in war techniques that he learned from the Tugars themselves. He has been a soldier in the Tugar army and was sentenced to death for desertion when he escaped. The description of the battle between the mighty army of the Tugars and the peace loving Drevich tribe is certainly the highlight of this novel.

Written by R. F. Tapsell, "The Year of the Horsetails" is a historical fiction novel that surely belongs to the list of timeless classics. There has been a lot of speculation about the time frame of this story and it is believed to be between 406 AD and 1162 AD, which is between the birth of Atilla the Hun and the rise of Genghis Khan. Those were interesting times when ancient warfare was perfected by great warriors. The author's amazing description of the steppe landscape and the battle scenes can bring the reader back to these interesting times. The plot of the story may not be that original but the author's descriptive style is nothing short of brilliant. There is no doubt that R. F. Tapsell is a gifted writer with a rich imagination, as he brings the reader to a time when survival and victory almost always belong to the strongest tribes. This is a book that not only provides the reader with important lessons in history, it is also a highly entertaining read.