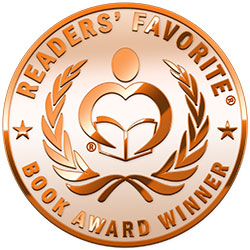 Reviewed by Susan van der Walt for Readers' Favorite
Five years after her mother died, Peggy O'Toole found the aérogrammes she sent her mother when she was a student and traveling in France. Reading these aérogrammes brings back her memories of this time from June 1970 to November 1971. In her memoir - Then I Won't Seem So Far Away - Peggy O'Toole shares with us the aérogrammes she sent to her mother and the full uncensored version of events. On the one hand, she shielded her mother from the possibly dangerous things she did. On the other hand, she omitted her striving to live a more liberal life after being raised as a Catholic.

Through reading Then I Won't Seem So Far Away, I got a glimpse of an era I have heard about but never experienced for myself. Born in 1969, I was a baby when Peggy studied and traveled in France. Since I grew up very protected, I found it fascinating to read how this young girl traveled through France and other countries, hitch-hiking and sleeping under the stars. I could associate with her struggle to break free of the restrictive bonds of her Catholic upbringing and trying to fit in with the popular crowd. Ultimately, her travels become a symbol of her journey of self-discovery. Although she enjoyed her time in France, I could sense her loneliness after her father's death and feeling isolated from her family since she hardly received any responses from her mother to her letters. Together with Peggy O'Toole, we experience events like Mardi Gras, harrowing rides when hitch-hiking, the hippie era, and her many other adventures. A charming, nostalgic memoir that fans of the genre will appreciate.