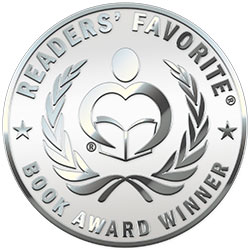 Reviewed by Christian Sia for Readers' Favorite
Think like a Bartender: Recipes for Life by L.D. Morrow is an engaging read for liquor fans and anyone looking for wisdom to enrich their life. While the author shares her experience of years of mixing cocktails, this book is not about mixing liquors, not about rum and coke, vodka and cranberry, or margaritas. In sharing great tips on becoming a bartender, the author shares her personal philosophy on life, one inspired by that experience; a philosophy that defines relationships, identifies factors that help people keep their cool and become productive in a fast-paced, chaotic environment, and secrets to bringing out the best in them. This book offers tips on handling interpersonal relationships, identifying value and providing value to business relationships, and understanding the boundaries. It is designed to help readers become creative in the way they face life and in the way they live it.

This book starts with the author's first experience as a bartender when she had to learn a lot in so short a time and had to deal with the frustration that comes from difficult customers' requests, complaints, and what seemed like a never-ending barrage of insatiability. She moves on to show the similarities between making cocktails and dealing with people in real life and offers lessons that will help anyone have perspective in relationships and work. Here is one great example: "In a bar, it's quite simple. You are given the drink you ordered and in turn, you agree to pay the designated cost for the product and service. It's also expected that you demonstrate you can handle yourself appropriately." The same rule applies to relationships and is even more visible. When one side feels they are giving more than the effort made by the other side, things become complicated. Think like a Bartender: Recipes for Life is a beautifully written book and I enjoyed the way the author's personality comes across in the book. It is witty, conversational, and humorous. L.D. Morrow entertains and instructs; she shares the wisdom that readers need to be more practical and to have a good perspective in life. A great read, indeed!