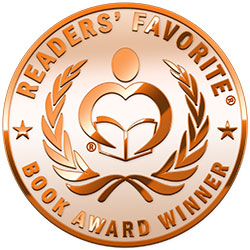 Reviewed by Renee Guill for Readers' Favorite
Third Eye Meditations: Awaken Your Mind, Spirit, and Intuition by Susan Shumsky is a self-help book that teaches you how to use meditation to find your inner self. The author gives you facts on how meditation can be useful for you. Susan Shumsky also gives you a step by step guide on how to do the meditations. She has meditations for everything from spiritual guidance to manifesting more money. She explains that these mediations are okay for anyone to use no matter what your beliefs. She also shares her story on how she found these mediations.

I liked how Third Eye Meditations by Susan Shumsky was useful for anyone although you do have to have an open mind. I loved how she uses facts to show how meditation can be useful, and you would be surprised by some of the uses. I was intrigued by all the health benefits it has. I loved how Susan Shumsky divided them into categories, so if there is one particular thing you want to work on, it is easy to find, such as manifesting money. I also liked that she reminded you she is not a doctor so she cannot claim to be able to heal you. Her step by step guide makes it easy. I also loved that she reminds you how you may not be able to get it right away, that it takes practice before you can perfect it, just like any other skills. If you are soul searching or need a new meditation technique, then this is a definite must-read.