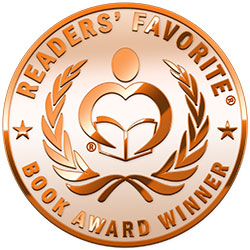 Reviewed by Anne Boling for Readers' Favorite
The Bermuda Triangle has long been an unsolved mystery. C.P. Stewart begins, Through The Triangle with the murder of Allen Cranston by Manny Contraldo. Manny heads on a deep sea fishing expedition in hopes of escaping the police.

Manny along with the other passengers, Mason Bankowski, Captain of the Oblique View and his first mate Juan, Jake and Nathan Meyers encounter into a freak storm which sends them over 300 years into the future. They must work together if they are to survive. Jake is very intelligent and seems to catch on to what is happening faster than the others. They meet mutant animals, half human/half animals, large ants and other dangers. The biggest danger may be the killer in their midst.

It has been a long time since I read a science fiction book that captivated me the way Through the Triangle did. It has elements that intrigue me time travel and the Devil's Triangle. The main characters were well developed. Some of the secondary characters could have used some fleshing out. Stewart did a terrific job of imagining the technology of the future. Is this what we have ahead of us?