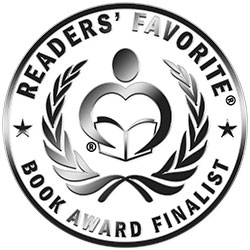 Reviewed by K.C. Finn for Readers' Favorite
To See God is a work of fiction in the religion, spirituality, and interpersonal drama subgenres, and it forms the third novel in the Forgiveness and Faith book series. Penned by Bruce J. Berger, the work is best suited to the general adult reading audience. Following the events of the previous two works, this deeply atmospheric and emotive novel returns us to the Covo family as their paths once more intertwine with that of the enigmatic nun Sister Theodora. A vision from God spurs the Greek Orthodox nun on to convey an important message to the Orthodox Jewish family, one which will test everything each of them knows about family and faith.

Author Bruce J. Berger has woven an intricate family saga among the pages of history, and this latest novel takes the dynamics, connections, and values of both sides of the story and offers a rich tapestry for readers from all walks of life. One of the features that I especially enjoyed about this in-depth read was its commitment to character portrayal, particularly of the utterly devout, inquisitive, and firm Sister Theodora. Through her eyes and the close, personal narration of the author, we're offered a unique exploration of religion and our relationship to God as both Christianity and Judaism interpret it, culminating in a fascinating resolution and storyline for young Jackie Covo that was both satisfying and deeply poignant. Overall, To See God is certainly a recommended read for fans of the existing series, but it can also be enjoyed as a fantastic standalone novel about faith, humanity, and family.