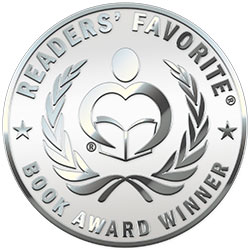 Reviewed by Hilary Hawkes for Readers' Favorite
Travel as Transformation by Gregory V Diehl is a remarkable book by a remarkably insightful young author. Diehl left the comforts of his Californian home in his late teens with the purpose of travelling the world - gaining cultural insights, shaking off his acquired childhood inherited and limiting cultural belief systems, and expanding, understanding and developing who he really was. This book shows the reader, whatever age, how to do that too. It is not a how to travel guide in the usual sense (although where to go, dealing with different cultures, finding work, visas, languages etc are mentioned). It is more a motivating and enlightening eye-opener for anyone who feels stifled by ordinary life and believes the things that really matter to humanity can be accessed and absorbed only when you step outside of your usual life and experience who you are once you have departed from the known.

I thoroughly enjoyed reading Gregory V Diehl's Travel as Transformation. It is well-written in an engaging style that will draw in the curious reader from the start. The author describes his own reasons for beginning a travelling lifestyle, and the difference between being a tourist and one who travels with an open mind, ready to personally experience other places. How our innate and childhood acquired beliefs and cultural identities shape and limit us is explained, as is how and why we can lose these and discover our true selves and purposes when we encounter different ways of living. The reader sees how the views we hold (about ourselves, conformities, what is acceptable, and life in general) change once we are away from the influences that keep those views in place. I felt Gregory V Diehl's insights into how our true selves can then emerge (and develop until we become authentic and truly alive, able to fulfill our potential and purpose) are wise and true.

I especially liked the chapter Approach The Insurmountable or Arriving at the Dark Night of the Soul. And the way the author uses his own experiences, difficulties and challenges to illustrate his theories and discoveries. This is a book that encourages the traveler or seeker to be brave: by giving up conventional ways and views and developing personal truths, and then finding a new way of life that enables them to be authentic. There is a special openness and honesty in the writing. I found many true, memorable and quotable phrases - for example: "Go where you are celebrated, not tolerated," and "You take a major social risk every time you go against the grain because you threaten the bond of a shared identity." "Recall what you cared about before anyone told you what to care about." This book will challenge, encourage and be an eye-opener for anyone ready to lose old stories of themselves, get out of their comfort zone living, discover other lives and cultures – remembering, of course, that the real journey is an inward one of personal growth and enlightenment. Recommended.