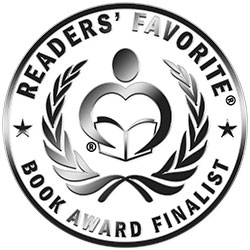 Reviewed by Mamta Madhavan for Readers' Favorite
Travels with Hafa: In Search of Ourselves by Nathan Pettijohn is an absolutely entertaining and fascinating adventure story that will take readers on a journey with the author who decided to take this trip after his marriage broke up. He went through another breakup and he realized all the breakups had been his fault. Then he decided to go on a road trip so that he could get out of the rut and routine of work. He thought the road trip might help him clear his mind and head and get a fresh perspective. He decided to go on a trip where he would be able to take his young pup, Hafa, who was nine months, with him. While exploring America, the author gives glimpses of the spirit and essence of the country, and Hafa's travels along with him are the highlight of the book.

I really enjoyed the author's way of addressing the adversities in his life by getting out of the city and exploring the Pacific Northwest. He begins the trip from California with Hafa, his German Shepherd, and it is heartwarming to read about the fun and adventure Hafa has on the trip. They go to National Parks, lakes, bars, and sometimes stop to meet friends, some of whom join him on the trip for a day or so. Nathan Pettijohn is a good storyteller and his detailed narration takes readers into the heart of the memoir and the country and makes the experiences tangible. Travels with Hafa is engaging and entertaining and the author's style of expression gives it a good flow and movement. His story is also about healing and self-discovery, though initially it was meant to be an escape from his problems. There is not one boring moment in this story and it will encourage many readers out there to take a trip like him, with their pet dog.