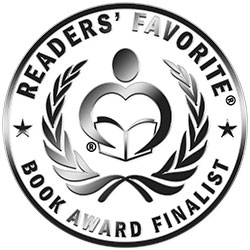 Reviewed by Lit Amri for Readers' Favorite
Trial by Fire is the story of Jade, a young woman who seems to lead a rather mundane life. But something strange has been happening lately; she can spontaneously set things on fire with her mind and this ability is slowly causing her minor problems. She wonders if it is just a string of incredibly unlikely coincidences and questions her sanity, until a stranger appears at her home and reveals that Jade is a witch. Book I of the Covencraft series is a paranormal fiction by Margarita Gakis.

As a protagonist, Jade may not be easily likable in the beginning, but after some time her flaws are as amiable as her strengths. Personally, I think her imperfection makes her more believable and relatable rather than scripted. The pace of the story is fairly fast from start to finish and the events are absolute page-turners. However, for me the real fun starts when Jade arrives at Covenstead. Some characters are well-crafted for readers to give a darn about them, while some still seem distant to me. On the other hand, this is the first volume, therefore I am confident that the characters will have more room to grow in the next installment.

All in all, Trial by Fire definitely has more than enough excitement to keep fans of the genre on the edge of their seats. It is a good template for a complete paranormal fiction, with all the ingredients weighed out in the right proportions; witches, demons and magic layered with elements of suspense, intrigue and deceit.