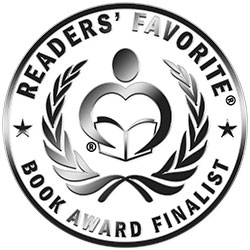 Reviewed by Romuald Dzemo for Readers' Favorite
Trick's Trap by Lucy Leroux is a mesmerizing contemporary romance with a twist; it is sizzling and engrossing. They first meet in an underground game, and Patrick Tyler knows instantly that Tahlia will be the game of a lifetime. But then she suddenly disappears and everyone thinks she's dead. A memorial is even held for her by her friends. But Patrick eventually learns that she still lives and pursues her. When Tahlia accepts help from Patrick, she knows she will be taking him to a point of no return and into grave danger. Is she ready to let him into her past, to unveil her family secrets?

There is a lot for the reader in this book — deft handling of plot, skillful character development, and intelligent world building. The characters are so genuinely flawed they are real to readers. For instance, Tahlia is a very beautiful and intelligent woman, but she has a difficult past and it is catching up with her pretty fast. This is the vulnerable side of her that makes her a compelling character. Patrick is well developed and readers will love to find out what becomes of his desperation from the moment he learns that Tahlia is gone.

The writing is focused and fluid and the scenes are well-crafted, infused with a lot of emotional energy to keep readers completely absorbed. The handling of conflict is also impeccable — it is developed at multiple levels and Tahlia is at the center of the drama. Lucy Leroux has a unique gift for storytelling, but what I found very interesting is the author's ability to lead readers into the different seasons of the hearts of the characters. Trick's Trap is a great read for fans of contemporary romance.