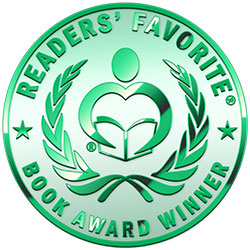 Reviewed by Michael McManus for Readers' Favorite
Author Kurt Kamm brings together the facts surrounding an actual explosion that took place in 1971 during the construction of a water tunnel that runs through Sylmar, California. The author blends those facts with several real people involved in that explosion, two very likeable leading characters, the FBI, the ATF, the Los Angeles police departments and the county fire departments, a couple of terrorists and the Metropolitan Water Department to tell us one heck of a story. Nick Carter, a fire captain with the Urban Search and Rescue Task Force of the Los Angeles County Fire Department, and Cindi, an ATF agent, are awakened on a Sunday morning by a phone call. Cindi learns from the caller that her team has lost track of two potential terrorists. She has to go to work. Not long after that, Nick receives a similar call. What promised to be a relaxing Sunday, where Nick had plans to propose marriage to Cindi, becomes a nightmare. Their individual investigations bring them together to face the threat of death, but neither of them will back down from what they were born to do.

Tunnel Visions by Kurt Kamm is one of the most fast paced and exciting books I have read this year. The author weaves fact with fiction and tells a story that puts the reader right in the middle of the action. His knowledge of police, fire and ATF operations will teach you about what is going on behind the scenes when a terror threat unfolds. I would recommend this book to a broad audience, especially those who live in Southern California where the story takes place.