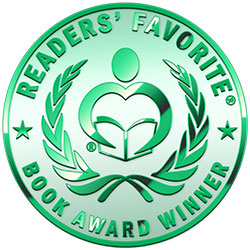 Reviewed by Divine Zape for Readers' Favorite
Twisted Deception: Love Can Be Dangerous by Isabella is a tale of romance that begins with a deceptively simple premise for a romance that suddenly develops complexities as the story gets involved with murder. Handled with great tonal balance, it's a story that shimmers with feverish, fatalistic intensity, with themes of murder, identity, and obsession brilliantly introduced into the narrative as well as lesbian relationships. The characters are complex and I found myself following them closely.

Addie Blake and Drake Hogan are girlfriends — in a relationship — but Drake doesn't see much of Addie, who seems more attached to her job than to her lover, and no matter how irksome this might be for Drake. But Addie will soon have enough of her mechanic girlfriend. Greyson Hollister's life is built around the success of her company, Integrated Financial. But can she protect her company from the harm that rumor-mongering can cause it? When an attack is orchestrated on Integrated Financial, she will have to deal with one of the most relentless and skilled detectives, Nancy Hill.

I love authors who transform ordinary experiences into strong plot elements and Isabella seems to do it very well. Her writing is crisp and she has this uncanny gift of transporting readers into the very center of the heart of her characters. Stress and anxiety are obvious in the characters and it seems to fuel the tension that moves the story forward. The conflict is beautiful developed and the masterful use of suspense makes it hard for readers to put down Twisted Deception: Love Can Be Dangerous.