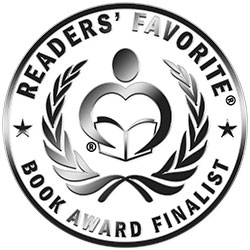 Reviewed by Romuald Dzemo for Readers' Favorite
Two Days at the Asylum: Inspired by True Events is a powerful narrative by clinical psychologist Frederick S. Walborn that explores the perils of asylum politics, a narrative that reflects the author's wide experience in dealing with severely and chronically mentally ill patients. The story begins with the psychologist, a character named Jesus, and a mosquito, and while they contemplate the sad fate of the mosquito, they discuss the purpose of life and knowledge, with Jesus leaving the psychologist with two powerful insights: books can get in the way of real knowledge and the purpose of life isn't change but giving.

In a humorous, engaging, and deeply reflective style, Frederick S. Walborn takes readers into the life of the asylum. It is 1969 and the doors of the asylum are opened to those who can afford a small token. While it is a typical asylum, the narrative explores the game of power and the conventional behaviors of administrators, psychiatrists, social workers, and others in the asylum. I worked for two years in an asylum in Cameroon, a home for the mentally handicapped and the homeless, and even though I had no skills in psychotherapy, I have grown to have an affinity for the mentally handicapped. This book touched me powerfully, apart from it being insightful and entertaining.

Two Days at the Asylum: Inspired by True Events is laced with witticism, insightful narrative, and engaging dialogues, a story with characters that are real, a story that castigates the abuse witnessed every day in asylums across the world. In the introduction the author makes a powerful observation: "One-third of the homeless population is suffering from schizophrenia. One in five of prisoners in our expensive prisons are seriously mentally ill." You'll be pulled in by the pathos, you'll love the humor and the realism infused into the narrative. But after reading this compelling work, do click the link to help this author serve severely mentally ill patients on the streets and in prisons.