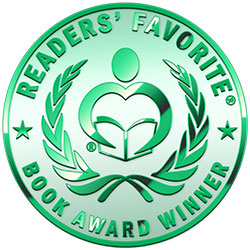 Reviewed by Rabia Tanveer for Readers' Favorite
Tyrant Queen of Mars by F. Rob Dorsey is the final novel in the Barsoom Pentalogy and to say I'm sad that this series has ended would be an understatement. On the other hand, this is the perfect conclusion to a perfect series and it ended on a blisteringly high note. This action packed and fast paced novel takes us years after the last novel ended and we get to see our beloved characters happy in the lives they are leading. Once again, the narrative was so powerful and filled with little anecdotes about the past novels to bring the story full circle and create a huge wave of nostalgia.

After the terrible war ended, Darus and Zurah were enjoying life with their almost 16-year-old son, Carthan, their pride and their joy. They were living a blissful life but, unbeknownst to them, something far more terrible than they had ever anticipated was going to happen. The Jeddara of Helium has gone bad and so has John Carter. The queen is sentencing even the most loyal warriors to jail and the pride of Helium, Darus and Zurah, are among them. With no escape in sight, Darus and Zurah have their hopes on their young son to save them and everyone else from impending doom. However, what no one realizes is that there is something far bigger happening, someone more powerful and crazy is looking to destroy Helium forever. Can Carthan save everyone?

The mystery and suspense was so intense at times, which just made the story even more perfect than expected. The characters were given page space to develop and bring their own personal stories forward and show that they have peaked! I'm in love with Carthan because I got to see little glimpses of Darus and Zurah in him, but at the same time, I saw his own personality as well. What can I say about Darus and Zurah? They are amazing; they bring such life to the whole story and make you wish the story would never end. I hope we get to see these characters some time soon, perhaps in the Carthan-centered novels? Perfect and brilliant as always!