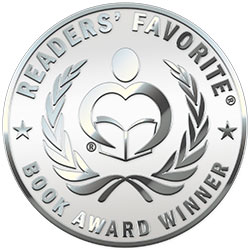 Reviewed by Katelyn Hensel for Readers' Favorite
Unearthed is the first book of the Pactem Orbis Legends by Karen Seymour. Gemma Alexandra Pointe is not the girl who's going to save the world. She's not a sports goddess, or a 4.0 student. In all senses of the word, she is average, below average in some cases, but for whatever reason, she is also a supernatural. Descended from elementals, she is about to have her world transformed. On her 21st birthday, she isn't going to bars like the rest of the college kids her age; she's going to be gifted with powers beyond her comprehension. Caught between a life of normalcy and one of power, life, and war, Gemma has to make some of the most difficult choices she will ever have to make.

The more time you spend with this book, the more you like it. At first, I'm not going to lie, Gemma kind of rubbed me the wrong way. She's a bit whiny and needy. She's not the kind of girl I would have typically been friends with in high school, and so I felt that clash in our personalities. However, as most people do when you spend time with them, her personality and quirks started to grow on me until I was genuinely concerned with her story. I wanted to know everything about her and her particular mythos and be right there on the ride, experiencing her battles and losses with her. That, my friends, is the mark of a great character. Karen Seymour has a very strong writing style that lends itself to the characterization and personalities of her characters specifically. She is great at plotting and imagery as well, but it was the characters that hooked me and kept me interested. Make sure to check out Unearthed and any other books in the Pactem Orbis Legends if you like interesting characters blended with a paranormal and/or elemental focus!