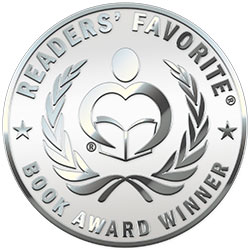 Reviewed by Romuald Dzemo for Readers' Favorite
Warpath by Tell Cotten is book 8 in the gripping series of The Landon Saga, a series I regret discovering very late. I picked up this book because it seemed to be the best book for review at this point, but then it seduced me, making me want to read the previous books in the series. This part of the series deals with a compelling conflict: the protagonist's wife has been kidnapped during an Indian raid, and he sets out to find her and bring her home. How he does it is the thrill in this breathtaking read.

Warpath makes me think about the Viking series that has captivated millions and, as I read through, I couldn't help but think that it would be great material for motion pictures. Tell Cotten creates powerful characters and a beautiful setting featuring bloodthirsty warlords, a complex culture, and a unique kind of justice in that unique setting. The subplots and backstory complement the already compelling and fast-paced plot, making it undeniably arresting. Landon, Mattingly, and others are characters from a world readers are faintly familiar with, but they are convincingly portrayed and hard to ignore. The writing is excellent and it flows with confidence.

Apart from the engaging plot, readers are introduced to a powerful conflict, but the players in this intense drama are what will be memorable to most of them. Tell Cotten is a master in the art of storytelling and plot, and his work will highly entertain readers. Laced with exciting action, this one is a page-turner.