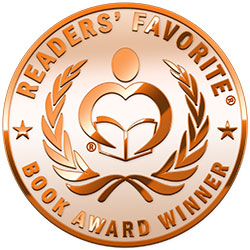 Reviewed by Christian Sia for Readers' Favorite
Water is the third book in The Elementals series by Luz B. Gilbert, a paranormal romance with interesting twists. One thing occupies Serin's mind — to get justice for the disappearance of her mate. She is a highly skilled fighter and a mission puts her in the path of death as she seeks the truth. All she wants is vengeance, but when she crosses paths with DEA agent Daniel Romero, the man with a mysterious connection to the disappearance of her mate, a bond quickly develops between them, a bond that also transforms into an attraction. While Serin seeks to protect everyone she loves, falling for the DEA agent might not be the best thing for her, or can it just be bad timing? Can she protect those she loves without being distracted by Daniel?

Luz B. Gilbert creates a kick-ass kind of character in Serin, but the stakes are high for her. She sets out on a mission with enemies everywhere and it is hard to know who to trust. The author uses Serin's encounter with DEA agent Daniel to build suspense, with readers wondering if the agent isn't a disguised enemy waiting for the most appropriate moment to give Serin a deadly blow. The narrative has a strong premise. The protagonist is a character with a moral code of conduct — she puts her life on the line to protect her own — but she has just lost someone she cares about so much. Her anger is awakened and she takes readers with her on a roller coaster ride packed with action. This book is cunningly plotted and skillfully written, and the author has what it takes to grab and keep the attention of the reader.