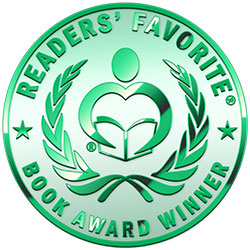 Reviewed by Melinda Facal for Readers' Favorite
When Strong Women Speak, Strong Women Listen: Inspired Words of Wisdom on Life, Love, Happiness, and Success by Adriana Fuentes Diaz is an uplifting collection of thoughts from some of the most inspiring women of our time. Wisdom is shared by women of diverse backgrounds from Mother Theresa, Taylor Swift, Frida Kahlo, Brene Brown, and many others. Encouragement is shared for many different areas in life from happiness to love and success to values. Fuentes Diaz shares how her faith and strength have helped her overcome obstacles and challenges throughout her life. These enlightening words serve to strengthen and encourage the reader through life's inevitable ups and downs.

Adriana Fuentes Diaz's When Strong Women Speak, Strong Women Listen is a testament to the power that words have to heal, restore and uplift us. These heartfelt messages share knowledge applicable to many situations throughout life, from believing in oneself to how to forgive. This is a great book to have on hand whenever you need a little pick-me-up or a dose of inspiration. It is both comforting and empowering to see how women have persevered and thrived throughout time despite struggles and challenges. At times lighthearted and at other times offering sage advice, this inspiring book will make a wonderful gift for a woman at any point during her life. I highly recommend When Strong Women Speak, Strong Women Listen for a thoughtful and motivating read.