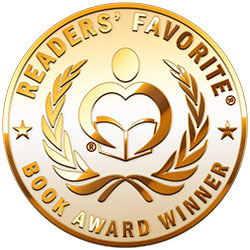 Reviewed by Pikasho Deka for Readers' Favorite
Treat yourself to a humor-filled account of Sara E. Braca's journey of self-discovery as a solo traveler with When the Church Burns Down, Cancel the Wedding. Sara's preferred church burnt down a week before her wedding, which should have rung alarm bells. However, she went through with the wedding, and six years later, the marriage broke apart when her husband cheated on her. But instead of wallowing in self-pity, Sara took a trip to Amsterdam. Over the next few years, she traveled all over the world, discovering new experiences, including winning an essay writing competition to meet Michael Bublé, getting adopted by a Greek family, falling in love with Santorini, showering naked with colleagues by the Dead Sea, meeting a handsome stranger in Porto, and many more.

Follow one woman's journey to freedom, independence, and happiness in When the Church Burns Down, Cancel the Wedding. Sara E. Braca's inspiring story will empower you to pack your bags and hop on the next flight to the place you've always wanted to go but just couldn't find the motivation. Infused with humor and wit, Braca tells a memorable tale you aren't going to forget soon. What I loved about this book is that each chapter takes you through a different phase of Sara's life with a different holiday destination, where she meets new people and shares unique adventures. Sara's story has an important lesson about having the self-belief to discover one's own path to happiness and fulfillment. I thoroughly enjoyed the book and highly recommend it.