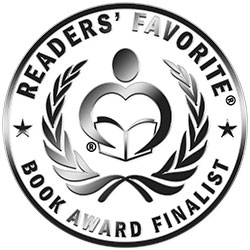 Reviewed by Lexie Fox for Readers' Favorite
White Fire by Laurie Bell is the first installment in the Toni Delle Adventures series. White Fire follows the adventures of an interplanetary adventurer named Toni Delle as she undertakes a new and dangerous assignment with the aid of her robotic dog companion and ship's artificial intelligence. Burned in the past by an enigmatic adversary named The Smuggler, Toni's addiction to the thrills of her job propel her back into her old enemy's orbit as she races to stop a dangerous new tool of destruction from ending up in the wrong hands.

Laurie Bell has crafted a captivating science fiction novel with flavors of fantasy and crime. One of my favorite things about this story is how relatable the characters are, despite the invisible skin and heightened senses. Toni is the strong female lead we all need in our lives; she is courageous and determined but despite this, she experiences the same hardships and conflict we all face in our own lives which makes you root for her all the more. On top of this, she has two fantastic sidekicks in Mate and Zach, each of whom brings their own dynamics and they add sparks of humor and friendship to the story. I wouldn't hesitate to recommend this book to readers looking for their next epic space opera set in a wonderfully realized world with compelling characters on an exciting adventure. There are twists and turns in the road, and the promise of a series set in this universe with these characters is a very exciting prospect.