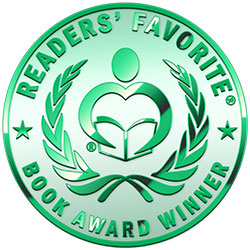 Reviewed by Chris Fischer for Readers' Favorite
In a highly interesting and well done book in the category of cultural nonfiction, Why Do We Quote? The Near and Far of Others' Words and Voices by author Ruth Finnegan is a worthwhile read. Pulling from anthropology, cultural history, folklore, cultural studies, socio-linguistics, literary studies, and the ethnography of speaking, the book provides an absolutely fascinating look at why people in our society quote others and how we do it. The book also serves as an excellent study into ideas like imitation, allusion, authorship, originality and plagiarism, and will make readers think deeply into our framework for why we think the way we do about quoting and our use of quotations. This book is both entertaining and educational, and readers will enjoy it from start to finish.

I must admit, when I looked at Why Do We Quote? The Near and Far of Others' Words and Voices, my first thought was, "A whole book about quotations? How is that possible? And how could it be interesting?" But I was certainly surprised by author Ruth Finnegan's excellent work. Her work is amazing in that it presents form and usage of speech in a highly interesting fashion, and her style of historical inquiry into the topic almost makes one feel as if you are reading a whodunit mystery. I was drawn into this book from the very beginning, and enjoyed it so thoroughly that I read the whole thing in only a few sittings. I highly recommend Why Do We Quote? to any reader looking for a unique and interesting book with a wonderful historical perspective. I look forward to reading more from author Ruth Finnegan as soon as I can, and hope that she is hard at work on her next book!