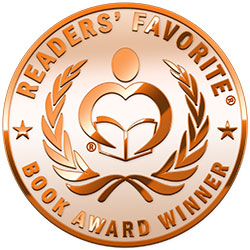 Reviewed by Sandy Appleyard for Readers' Favorite
Gerard LaSalle's Widow Walk is a brave account of history, shared mainly from a woman's perspective as her husband is killed by savages, and her son is taken by the savages to be traded as a slave. The woman, Emmy, is married to an aborigine named Isaac, who is believed to be legendary, and as such, when Isaac is killed the savages take his son, believing he is worth more because of his father's spirit. Widow Walk's main character, Emmy, is white, has been married several times and subsequently widowed. It is a heartbreaking yet empowering tale of how Emmy courageously sets her fears aside after the murder of her husband and a near-fatal miscarriage, and searches to find her son and rescue him.

Told using mostly back story, Gerard LaSalle cleverly and poignantly takes readers through a time machine, back to the days before North America was settled, and slavery was rampant. To a time when both items and people were traded for any number of things. History buffs will rave over Widow Walk, as the author describes historical surroundings in great detail, giving an unheard of attention to lifestyle, mindset, and the general livelihood of aborigines back in the days of slavery. Feminists will also enjoy this rare look at history through the eyes of a female, and will give a thumbs-up to Emmy and how well her character is portrayed as a strong, independent, intelligent, and shrewd businesswoman.

This is not a light story; it is one that needs full attention as some passages are very detailed and jumpy in keeping with the essence of historical data. Challenging at times is the lack of dialogue, although if you're a reader that enjoys an intense read, this will be a new addition to your list of favourites.