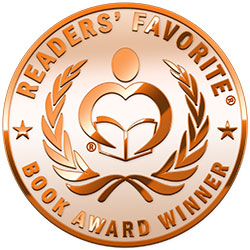 Reviewed by Grace Ruhara for Readers' Favorite
Let's be frank. We are tired of those boring lectures, presentations, and public speeches that send us to sleep once the speaker opens their mouth. Shane Read's Winning at Public Speaking gives you the willpower to become that courageous, convincing, enthusiastic, and persuasive speaker you admire and want to be. Shane takes us through the essential aspects of what one should do, overcome, or know before and during a speech. One of the important topics he discusses is fear and how to overcome it. The author goes on to advise on how to persuade your audience to connect with you as you incorporate exciting stories, creative and memorable visual aids, and gestures to convince the audience to agree with and understand your message. Read also discusses the seven principles of public speaking that must be followed. He also emphasizes that after learning what mistakes to avoid, you must practice, practice, practice.

I enjoyed many aspects of this book, making the reading experience educational and entertaining because it incorporates the author's personal experiences and those of famous lawyers. This demonstrated that public speaking can be eloquent, courageous, and enthusiastic enough to convince the audience while holding their attention. The author conducted extensive research to provide us with factual, objective evidence that has been tested. The different examples provide insight into what made these great speakers and lawyers successful. Finally, the experiences made the author's work realistic, credible, and appealing to the reader. I also loved the further reading at the end of every chapter for those who would want more information on that specific topic. I recommend Winning at Public Speaking by Shane Read to readers who want to venture into public speaking since the book will equip you with tips and principles on being a great speaker.