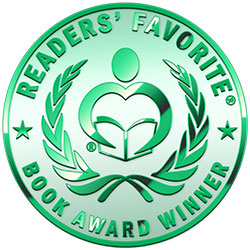 Reviewed by Jessica Barbosa for Readers' Favorite
Witch Hunter: Volume One, Hunt The Hunters is a graphic novel written by Vincent J Ferrante, with the cover by Jeff Batista, and with color by Blake. The year is 1692, it is three o'clock and school is in recess. It seemed like another normal day for young Jon Redmont. However, he sees an announcement nailed to a tree; his mother and their family are wanted for the practice of witchery! Frightened, Jon goes to find his mother and witnesses a terrifying sight. Unable to escape the condemnation of their village, most of the Redmont family and their household of lodgers are killed. But everything is not as it seems - the ones condemned were the ones who were doing their best to save humanity, while the ones behind the condemning were the ones eager to see humanity fall. Three hundred years later, Jon Redmont is resurrected and given another chance to help humanity and avenge his fallen family. This time it is his turn, as the witch hunter, to hunt the hunters!

The first volume of Vincent J Ferrante's Witch Hunter contains Jon Redmont's origin story and his adventures after the tragic deaths of his family. The first volume is already filled with action-packed sequences as the hero does his best to fulfill his mother's wishes; to oppose the darkness without being darkened by it! The Scarlet Circle is a group of witches determined to plunge the world into darkness and Jon Redmont stands in their way, determined to stop them by whatever means necessary. The novel's issues are intense and it is filled with vigorous and suspenseful content and action scenes. I found that the artwork went well with the storyboard; the bright colors and bold, inked lines emphasized the movements and efforts of the heroes and villains wonderfully. The storyline is precise and straight to the point, often filled with the usual puns and humorous jabs you find in every good, classic comic book. Jon Redmont is a hero with an impressive hideout, a collection of interesting weapons, and an eye-catching costume but he is also more than that. He is a hero with an unforgettable, touching, and heartbreaking past, determined to do his part and be there when he is needed, despite the odds being against him. Overall, an impressive tale of the Witch Hunter's adventures as he fights and hunts the hunters for the sake of humanity. Good job!