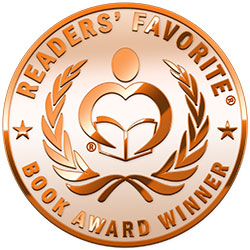 Reviewed by K.C. Finn for Readers' Favorite
Witches Protection Program is a work of urban fantasy adventure fiction penned by author Michael Okon. In this quirky magical romp with a crime drama styled twist, we follow our hero Wes Rockville as he tries to climb back up the social ladder after his law enforcement career goes down the tubes. Assigned to protect the secrets of the everyday witches causing trouble in New York City, Wes must protect heiress Morgan Pendragon from her notorious aunt, whilst also unveiling a mystery wrought deep in the heart of the American cosmetics industry. With a mentor on his back and a reputation to rebuild, Wes must throw himself headlong into the adventure.

For readers who seek both cozy mysteries and fantasy escapes, author Michael Okon has produced a read which fulfills those needs with tons of fun. Witches Protection Program is never too deep or too long in a complex scene, but offers a fast-moving and easy to follow plot with plenty of hi-jinks, heart, and even a little romance. The dialogue smacks of that wry, offbeat humor of New York City, poking fun at itself and the adorable, quirky cast of characters on offer. Morgan and Wes lead the way with slightly deeper development, allowing us to get behind their personal struggles as we watch the chaos that develops around them. The plot itself was also fun to unravel, unusually resolved and not at all predictable, which I loved. Overall, Witches Protection Program is a one-hundred percent fun read for fantasy fans everywhere.