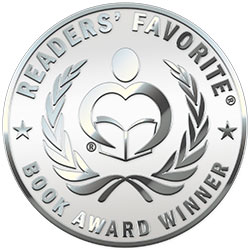 Reviewed by Lesley Jones for Readers' Favorite
Keith McArthur's 18 Steps to Own Your Life by is the ultimate guidebook to improve every aspect of your mind, body, and soul. You will not find a better handbook to achieve a self-authentic life. You will be taken through each area of your life and shown simply and effectively how to make small changes to achieve huge results. Using some personal revelations, the author will show you the actions to take to get anything you want. How to interact and connect with people. How to get a good night's sleep and improve your diet. How to condition your mind to end bad habits and begin new fulfilling ones. How to identify unhealthy people who are damaging your self worth and remove them from your life.

Keith McArthur's 18 Steps to Own Your Life is one of the finest books in this genre I have ever read. From the first chapter, I knew this was going to be a new outlook on the self-help genre. You are told from the outset what you will learn from this guide and it didn't disappoint me. You are encouraged to take the first of a 'million tiny steps' and with easy to follow bullet points, that make sense. This is the only guide you will need, not just to improve relationships and self-esteem but much much more. How can you connect with any person and build rapport? How do you change your limiting beliefs and destructive rituals? If you buy just one self-improvement guide this year then this is the one you should get. A fantastic insight into the mind, and you will be blown away by what you learn about yourself.