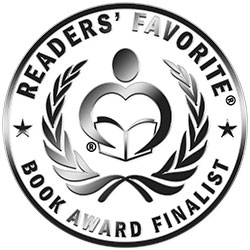 Reviewed by Lit Amri for Readers' Favorite
Garigard Kirton, or Garig to all, was only two weeks old when his parents were killed by three mages. Raised by his uncle and aunt, Charles and Madge Thompson, Garig was skillfully trained in magic and combat skills. His great-grandfather, Healer McGarkin, a Druid priest and a powerful mage, was supposed to visit Garig later that spring, much to Garig's delight. But when the Trade Caravans came to the Valley, Garig learned that Healer McGarkin was missing. When his uncle didn't seem to worry about it, Garig decided to seek his great-grandfather on his own, a journey that would put his skills to the ultimate test. Along the way, he also learned about his family history and, most importantly, his great destiny.

A Mage's Quest is the second installment by Gary and Isabel Walbourne in the series Guardian of the Dragons. Although I haven't read the first book, I was able to enjoy the story as it is very well-written and there is sufficient background story to the characters for me to make the connection to the first installment. The story engaged me from start to finish. Overall, it is a complete fantasy book; great destiny for the hero, sword fights, magic and dragons! Fantasy fans of all ages will definitely want to give this book (and the series) a go. I, on the other hand, will seek out the first book, A Mage Is Born, to properly complete my reading and I look forward to the third book.